Why Use Video?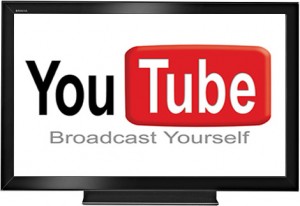 YouTube helps tell your story.
It's easy to for prospects to understand why they should choose you and your product or service.

"Going viral" is a strategy, but communicating your story is a major facet of that.  No need to be intimidated.  With our help, it's not as hard as you might think.
Use Our Video SEO Services
We Do All The Work …
So You Can Get On With What You Do Best!
We cover all aspects of business, products and services, wherever you are in the world, but we like to specialize in niche, high end markets and products that give us a real challenge. Before you engage us, we check to make sure we can do what we say we can do in your particular area of business; and that is get you multiple listings on the first pages of the major search engines for your product or service.
We carry out extensive keyword search analysis for 'buyer orientated' search terms in your industry so that we get you listed for 'buyer orientated' terms. After all, what's the point of being all over Google Page 1 for a term that no one is searching for, or it's just a 'looky-loo' search term?!
We work closely with you to establish video content to convey your message and create anything from a 'basic service' stills frame style video, right through to a fully blown actor imposed overlay or on-site HD video production.
Then we apply the real magic to get your videos uploaded on multiple social video channels in such a way to guarantee multiple listings on pages 1 and 2 of the many major search engines, to make you stand out from, and lead your competitors.
If required, we build up Company branded user profiles across the leading social video sites to enable maximum brand awareness for you and enable viewers to see all of your services or products from within your channels.
Using advanced upload platforms we are able to measure, test, report and adjust the performance of your videos to optimize conversion.